Christopher Burdett
Christopher Burdett has specialized in designing, illustrating, and making monsters in the entrainment and gaming industries for the past twenty years.
Christopher began his career working in television and film designing makeup and creature effects. Working on such cult hits like Buffy the Vampire Slayer, Angel, and Firefly, as well as a long list of horror and monster movies, Christopher has been active both behind and in front of the camera.
For the past fourteen years, Christopher has worked as an illustrator and concept designer in the tabletop gaming industry. From roleplaying games to miniature games to card games, Christopher has created monsters both big and small for many of the top gaming companies. Specializing in monsters has allowed Christopher to work on Magic the Gathering, Dungeons & Dragons, and many Star Wars products. These are just a few of the many projects Christopher has worked on.
Currently, Christopher is finishing his first book, The Grand Bazaar of Ethra VanDalia, which is a collection of monsters and stories. Originally conceived of over twenty years ago this personal project is nearing completion. Upon completion, the book will be heading to Kickstarter.
It is safe to say, if monsters are involved, it is a good chance Christopher is involved!
LINKS:
www.christopherburdett.blogspot.com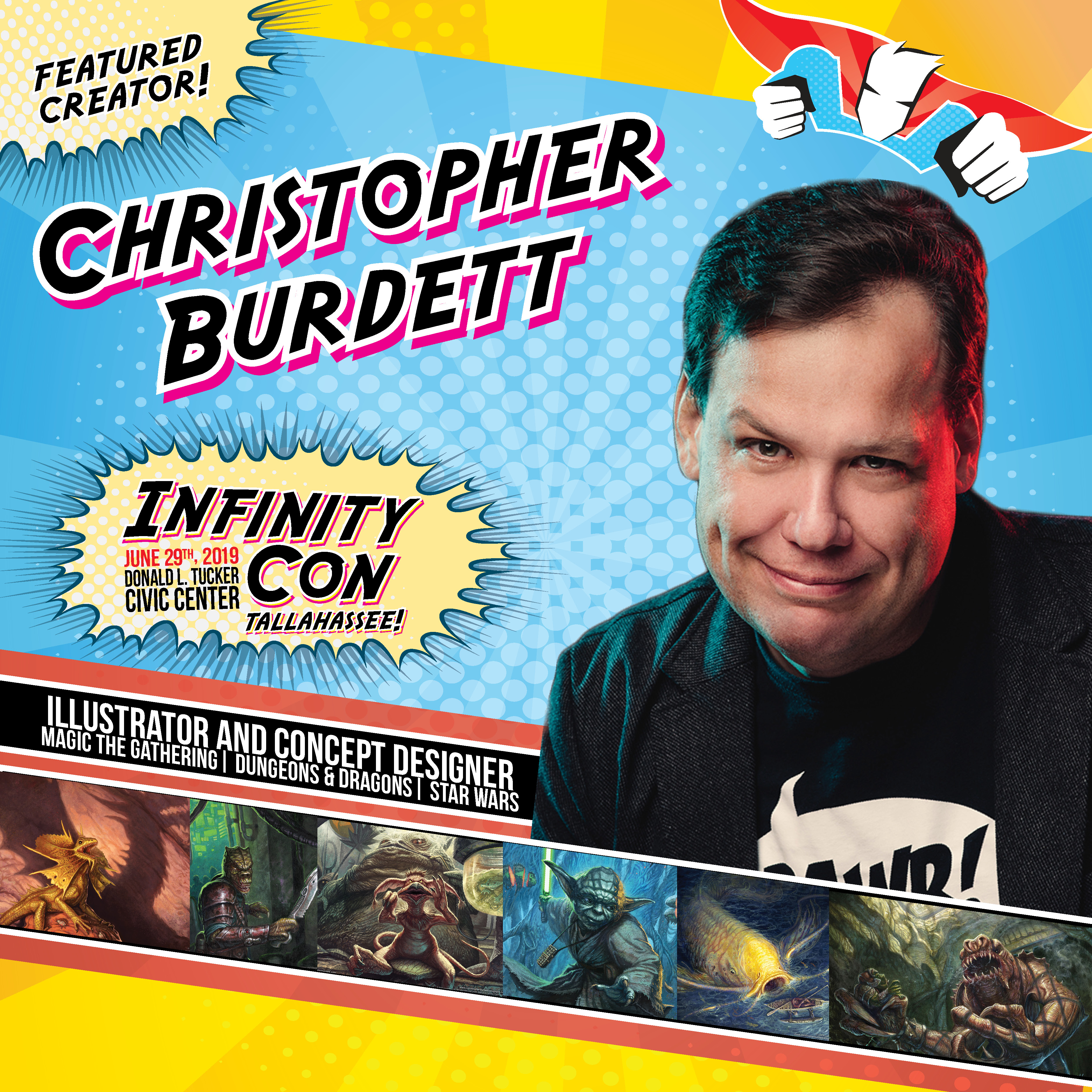 Know What You Will Learn
All Sessions