Kevin LaPorte & Amanda Rachels
Kevin LaPorte is a writer and publisher of indie comics, headquartered in Fairhope, Alabama. With his partner, Amanda, he founded Inverse Press in 2010 and has since produced a burgeoning catalogue of comics steeped in the weird and horrific, but often with an underlying dark humor. Titles include Vicious Circus, Last Ride for Horsemen, The Absentee, Scissor Sisters, and Roadkill du Jour.
Amanda Rachels' love of horror has been a heavy influence on her comics work, including Flesh of White. Among her other noted comics projects are Vicious Circus, a tale of killer clowns with a twist, and Amandatory, an extended anthology of her short comics work heavily doused in horror and stories from off the beaten path.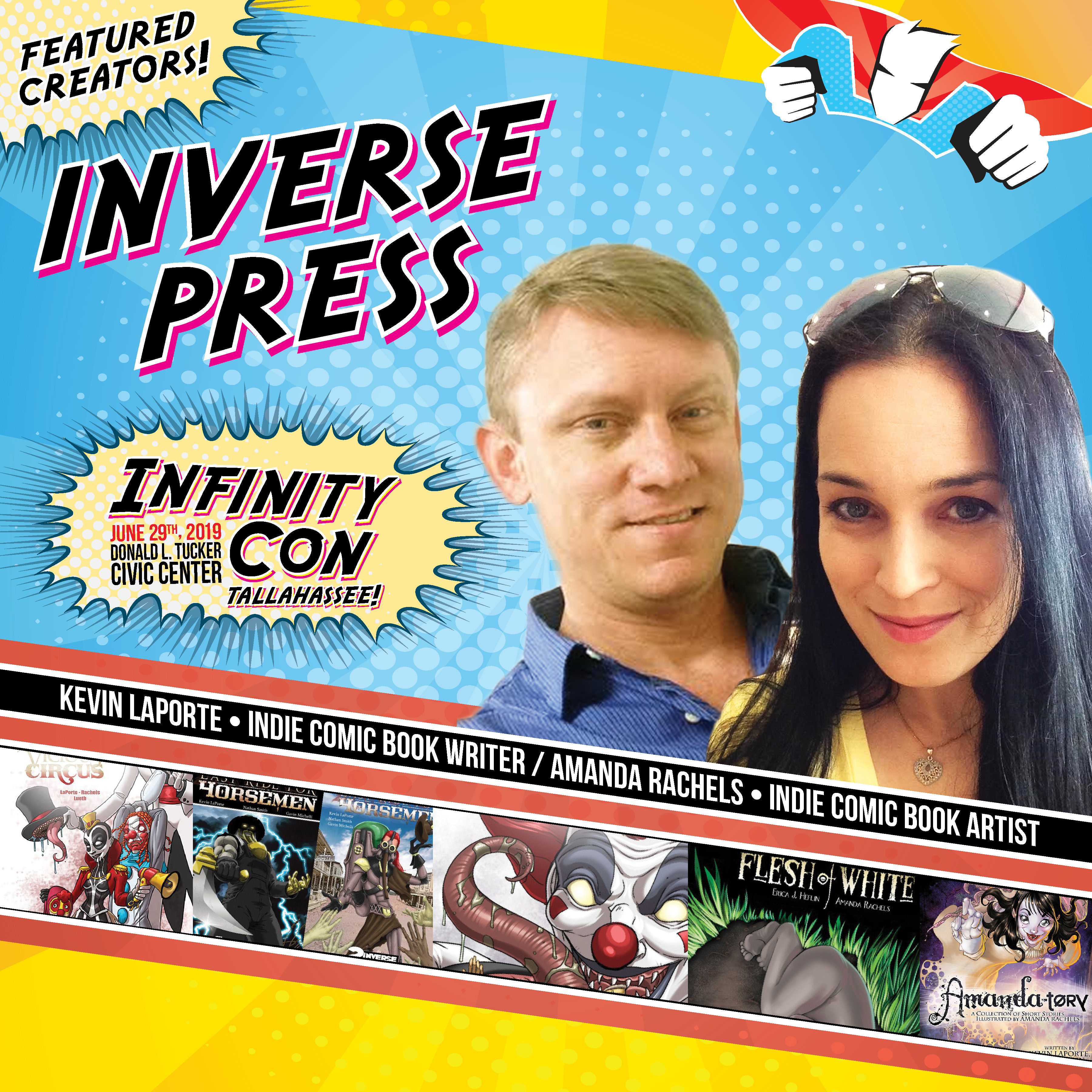 Know What You Will Learn
All Sessions