Marvel Comics Artist & Illustrator
Mark Bagley
Mark Bagley, the son of a career army officer, with 5 brothers and a sister has had an amazing 30 year
career in comics. Having won the Marvel Try-Out contest at the age of 27, he has worked on many
Marvel titles such as New Warriors, Thunderbolt, Fantastic Four and the Hulk. Having established
himself as one of the most prolific and professional artists in the business, he is best known for his long
runs on Amazing Spider-Man and Ultimate Spider-Man. Mark has just completed Ultimate End with
Brian Bendis and is currently working on All New X-Men with Dennis Hopeless. Mark lives in Georgia
with his wonderful wife Pattie, his daughter Angie, and his three insane grand kids.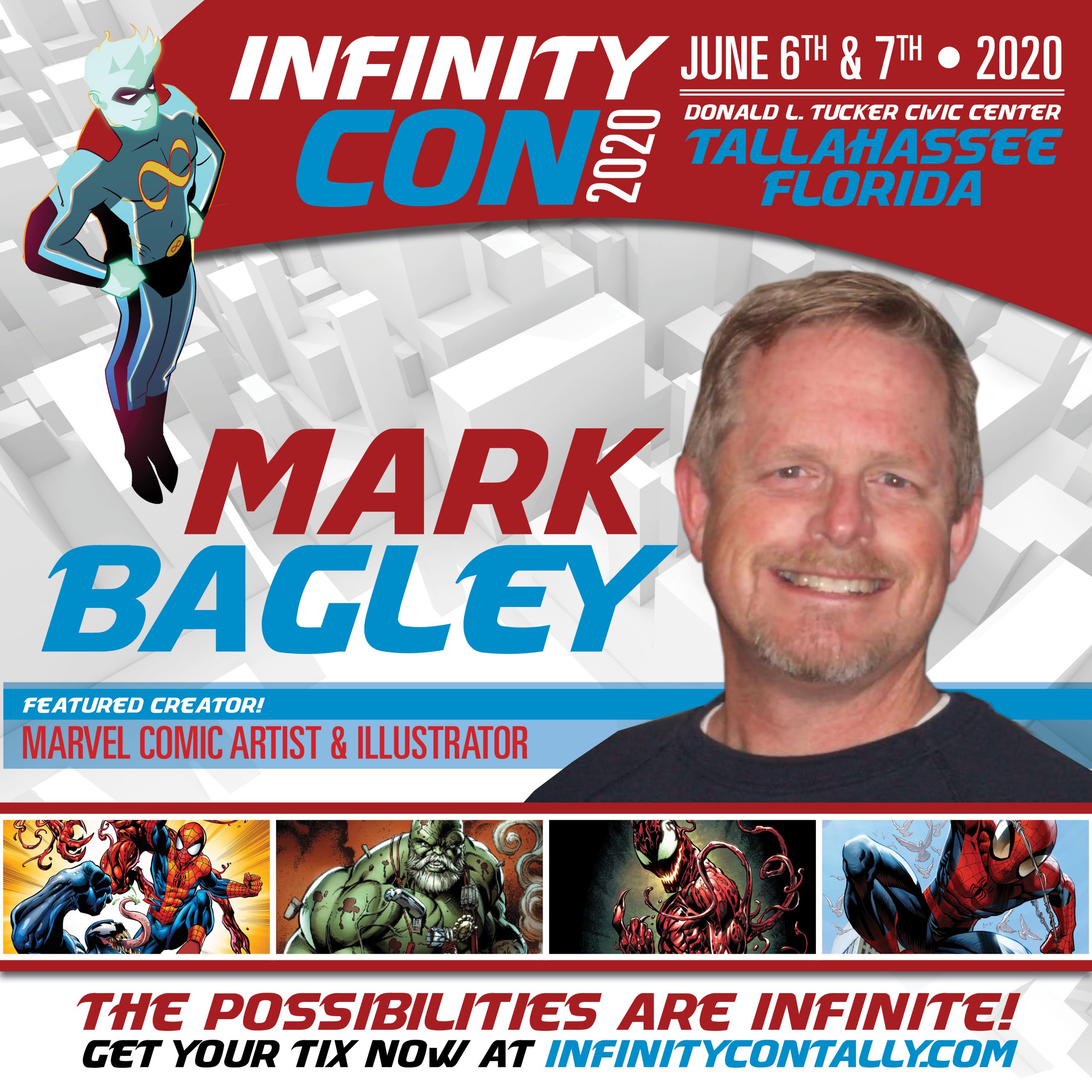 Know What You Will Learn
All Sessions