Mark Maddox
Website: http://maddoxplanet.com/
Mark Maddox is a four time recipient of the Rondo Award for Artist of the Year and once for the Pulp Factory Award for Cover of the Year.
His art has graced the covers of The Art of Doctor Who Special, Screem Magazine (including the Star Wars: The Force Awakens, Universal Monsters, Mystery Science Theater 3000 and American Horror Story covers), Infinity Magazine, Shout Factory, Severin Films and Kino Lorber Blu-ray covers, HorrorHound Magazine, Moonstone Publishing (including Kolchak: The Night Stalker), Little Shoppe Of Horrors, Undying Monsters, Star Trek and Doctor Who books by Alan Siler, Video Watchdog, Troy Howarths Book on Paul Naschy, Cemetary Dance books, Mad Scientist Magazine, Airship27 Books, Hemlock Books, Thrilling Tales, Bond Unknown, A book on the Full Moon Productions of Charles Band, We Belong Dead Magazine, Don Glut's Frankenstein series for Pulp 2.0 Press, and more.
He has also done illustrations for Warner Brothers, Doctor Who Magazine (including the Bookazines), EMCE Toys Star Trek line of figures, Dan Curtis Productions/Dark Shadows artwork, The Time Bandit (from the TV series The Deadliest Catch), a Christopher Lee bio DVD for Alchemy Werks, art for the Cortlandt Hull DVD history of The Phantom Of the Opera, Bookmarks Magazine, New Legend Productions, Flying Lab Software, White Rocket Books and much more.
Having done many Vincent Price book and magazine covers Mark has become an officially licensed artist through the Vincent Price estate.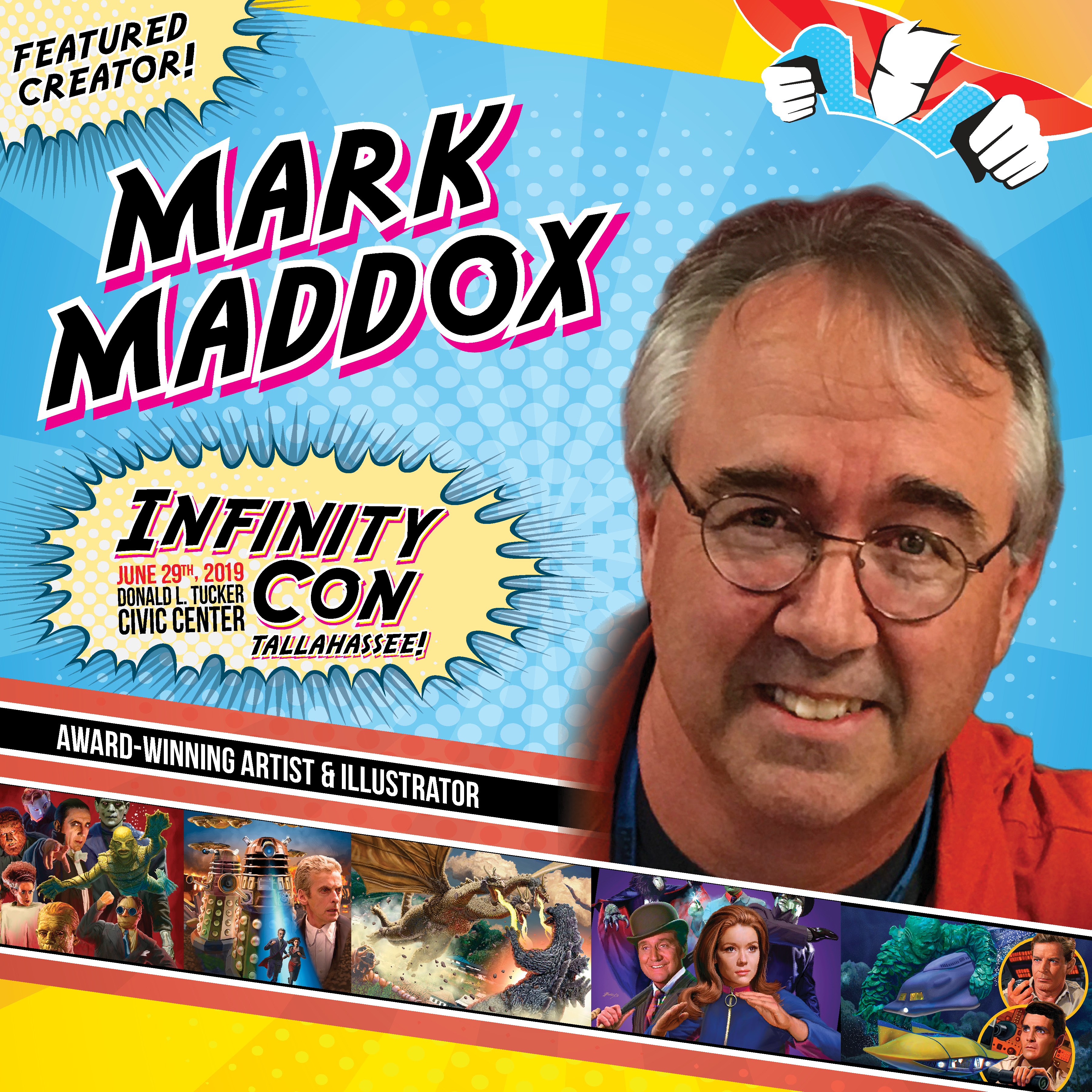 Know What You Will Learn
All Sessions